Croatia is not only a country whose rich cultural heritage is revealed in the numerous museums, galleries and churches which are a part of UNESCO's World Heritage List, but also that magical place in the Mediterranean where you can dive into millennia of rich and glamorous history simply by going for a walk. Special by the fact that on her territory, where as many as 4 different cultural circles intertwine and complement each other- the West and the East, the spirit of central Europe and the Southern Mediterranean, Croatia is a land of urban culture with so many historic cities that other parts of the Mediterranean can hardly compare.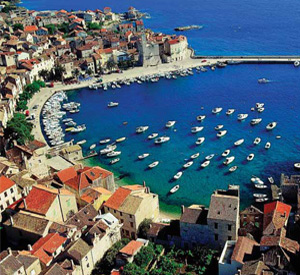 Croatia is known as the land of a thousand islands, wonderful nature and rich cultural heritage. The deeds of her great men are forever etched in large letters on the world's map, and her beauty celebrated since ancient times. Croatia has always been a country that provokes curiosity and has hosted some of the world's greats, such as the Roman Emperor Diocletian (who built a palace in Split in order to spend the last years of his life there), Alfred Hitchcock (who enjoyed the world's most beautiful sunsets in Zadar), James Joyce (a famous novelist who wrote his works inspired by his stay in Pula), Odysseus (who, according to legend, spent 7 years on the island of Mljet, fascinated by its beauty) and George Bernard Shaw (who found heaven here on earth in Croatia).
The green landscapes of the Mediterranean, blue depths of the Adriatic Sea, white cliffs of its coast, smell of herbs, historic gardens, and natural aquarium with the most interesting specimens of marine life are all part of the heritage that can be discovered and investigated upon arrival to Croatia. It is not surprising at all that Croatia has been recognized as one of the ecologically best preserved areas of Europe. Its landscape contains excellently preserved monuments of nature: as many as 8 national parks, 11 nature parks, and one of the cleanest and amazingly blue seas in the world, which is rare on such a small territorial area. It is a place where the sunny and warm colors of the Mediterranean perfectly come together with the peace, gentleness and the freshness of the mountains, and the mildness of the golden plains of continental Croatia.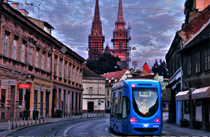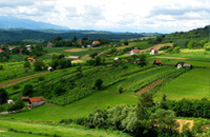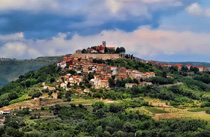 So do not hesitate to sail the blue colors of the Adriatic, experience the rich and glorious thousand-year history, and discover the unforgettable sights and all the uniqueness of this magical Mediterranean country. Everything you've always dreamed of is actually here at your fingertips.
Welcome to Croatia !